Meet the MaxJax M7K
Redesigned from the ground up by BendPak
Official Distributor in Europe! Get your MaxJax shipped to any country in Europe!

How does the MaxJax work?
The MaxJax portable two-post lift is one of the most unique yet versatile tools in your shop or garage. Its patented design allows you to get full-sized lift advantages in shops and garages with limited ceiling heights. Best of all, MaxJax is completely portable and can be setup anywhere.
For convenience, portability and compact storage, nothing beats the patented MaxJax® portable car lift. Thanks to its unique portable two-post design, the MaxJax offers greater versatility and serviceability when compared to traditional mid-rise or low-rise garage lifting systems.
MaxJax is Anchored to the Floor
Many people question the safety of MaxJax by just looking at it from pictures, but what those armchair engineers don't know is that MaxJax is equipped with five anchor bolts in each column that are capable of securing up to 7.500kg  EACH! That's roughly 37.500kg of pressure being applied down for each column.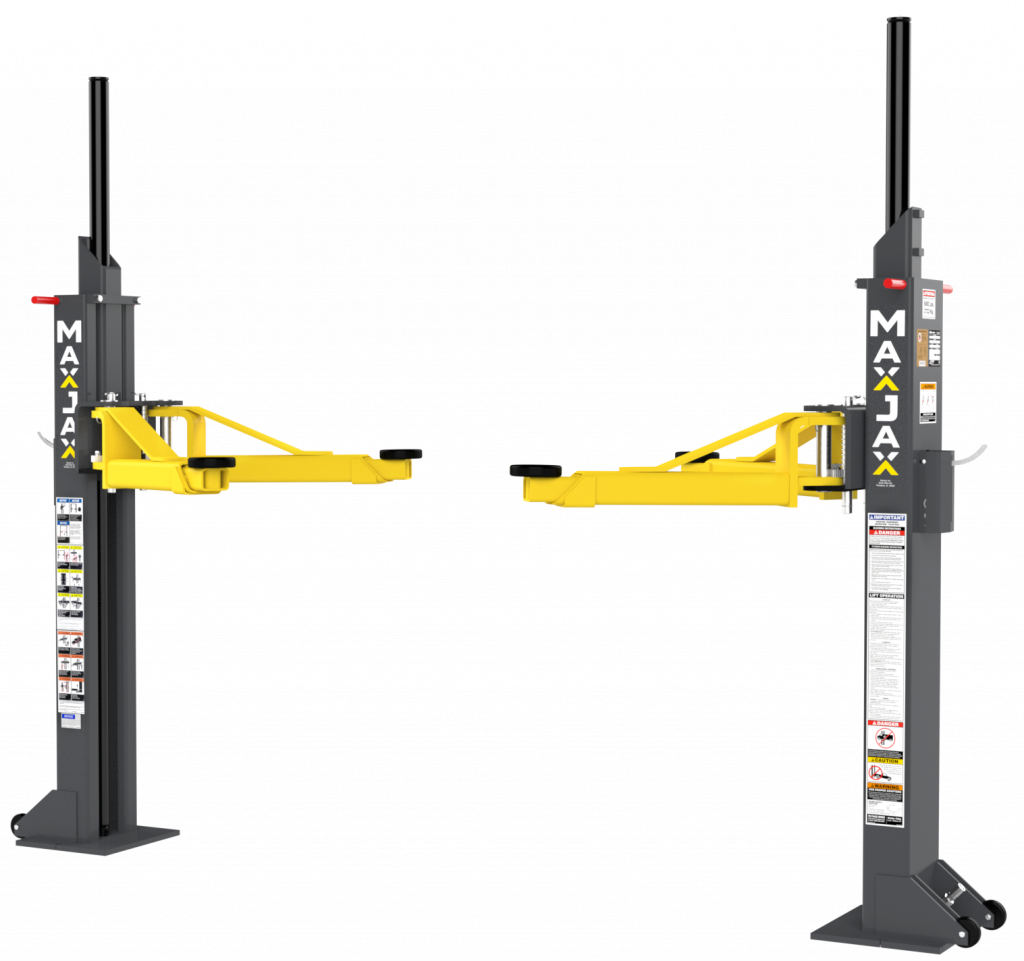 MaxJax Portable Two Post Car Lift

Epoxy Anchor Bolt Kit

For installations where there may be a concern over the condition of the concrete, these special epoxy anchors were designed and tested to offer increased reliability. The two-component epoxy formula is resistance to vibration and provides long-term durability.

WORLD WIDE SHIPPING
By road, sea or air.

PROFESSIONAL SUPPORT
365 days support and service
Comfort Payments
Multiple Methods Available

EXCELLENCE DELIVERED.
Best packaging. Best price.
Why choose MaxJax Portable Two Post Car Lift?
It's the features you get that set the MaxJax apart from the rest. Every MaxJax unit is loaded with the right features that make it the best choice when looking for a new car lift.
The MaxJax Portable Two Post Car Lift is manufactuered by BendPak, one of the biggest car lift manufacturers in the world. BendPak is located in California, USA. BendPak is a one of a kind manufacturer when it comes to enginering, developing, quality and costumer service! You might have seen BendPak many times on TV on Discovery Channel, Chop Cut Rebuild, Diesel Brothers, Garage Rehab, Graveyard Carz, West Coast Customs, Wheeler Dealers and many more! 

Engineering, manufacturing and service is our specialty
Being an industry leader means meeting high customer demands and expectations. BendPak's state-of-the-art manufacturing facilities help our qualified employees deliver the highest quality by taking take full advantage of innovative technology which includes computer modeling design, robot controlled welding and CNC machining. Our management team's distinctive blend of education, training and experience in structural design and manufacturing results in car lift systems that offer superior performance and reliability.
Over the past five years we have undergone two expansions that encompass nearly 1,000,000 square feet with additional room to grow as market conditions dictate. Our factories are well invested with modern production equipment that helps deliver precision all the way from the raw-material stage, to final shipment, all while ensuring the health, safety and well-being or our dedicated employees.
More about MaxJax Portable Two Post Car Lift
Lets continue about the MaxJax M7K, the best solution for small garages, outside workstations or when you want a clear floor now and then. 
MaxJax is portable, the columns can be removed any time you need space. The anchors have inside thread (instead of sticking out) so once the columns are removed, the floor is clear from obstacles!
MaxJax is small, the height of the columns are 1,62M and when fully raised, the total height is 2,27M. By that, you can fit it in low-ceiling garages!
MaxJax is strong, with rated capacity of 3.175kg you can lift many (normal) vehicles. Compared to many full-sized two post car lifts on the market, MaxJax still is a bit oversized!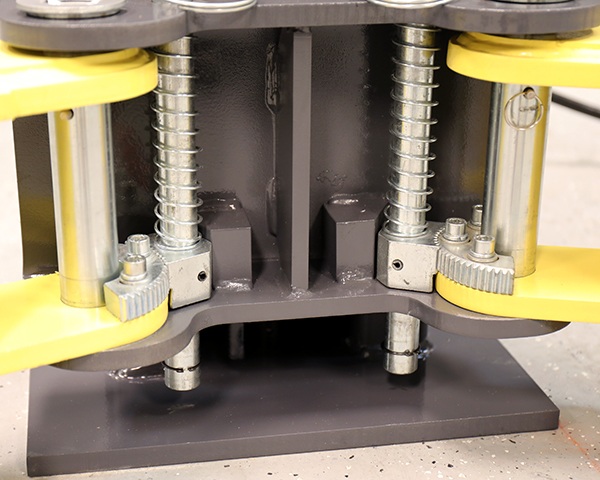 Do you ship to my location? What are the costs?
MaxJax Europe is a division of QuickJack Europe and LiftMotive, We are fully operational in all European countries.
More and more consumers are buying goods and products via the internet. National borders are no longer an issue.
Product diversity, service, simple handling and low prices are all important. We ship to every country in Europe and beyond up on request!
We have different shipping methods per country and nothing is impossible. As befits a modern web store, we ship your order the the next working day and most of the countries in Europe are covered so we can ship orders directly with fast and cheap delivery.  
Check out all our transport methods, terms and costs here